Dolce & Gabbana
The One for Men Eau de Parfum
Elegant and sensual, this perfume is decidedly modern and uniquely timeless all at once

---
How Subscriptions Work
Delivery 1 - 10% off

Delivery 2 - 15% off

Delivery 3 onwards - 15% off + double MUSE points

Free delivery on all orders

Cancel at any time for free
How Subscriptions Work
Enjoy double MUSE points for delivery 3 onwards

Free delivery on all orders

Cancel at any time for free
Free Standard Delivery on all orders above 299 Q.R
---
Description
ABOUT THE FRAGRANCE
Dolce&Gabbana The One For Men Eau de Parfum is an oriental signature for men offering a deeper fragrance experience for the perfume connoisseur. Masculine and magnetic, this highly intense scent is a statement of charisma and sophistication.

FRAGRANCE FAMILY
Oriental
KEY NOTES
Cardamom, Cedarwood, Ginger, Tobacco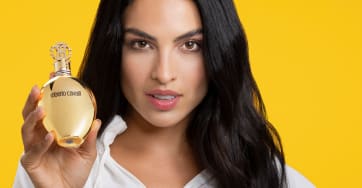 Welcome to Faces
Get
10% off
your first order
Subscribe and stay up to date with new arrivals, product launches and special promotions.