Dior
JOY by Dior Eau de Parfum
An eau de parfum illuminated by the vibrant smile of flowers

---
How Subscriptions Work
Delivery 1 - 10% off

Delivery 2 - 15% off

Delivery 3 onwards - 15% off + double MUSE points

Free delivery on all orders

Cancel at any time for free
How Subscriptions Work
Enjoy double MUSE points for delivery 3 onwards

Free delivery on all orders

Cancel at any time for free
Free Standard Delivery on all orders above 299 Q.R
---
Description
ABOUT THE FRAGRANCE
A fragrance with a thousand nuances and facets, yet crystal-clear.
"JOY by Dior expresses this remarkable feeling of joy by offering an olfactive interpretation of light."
This perfume resembles certain pointillist paintings that are rich with a precise, yet not too obvious, technique. It is constructed with multiple nuances, a myriad of facets that lead to an expression that is clear and self-evident." François Demachy, Dior Perfumer-Creator.

FRAGRANCE FAMILY
Floral
KEY NOTES
Zested Bergamont and Mandarin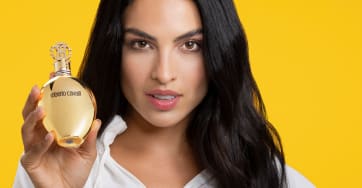 Welcome to Faces
Get
10% off
your first order
Subscribe and stay up to date with new arrivals, product launches and special promotions.