Penhaligons
The Tragedy Of Lord George Eau De Parfum 75ml
Reflects the essence of its eponymous character – an honourable, wealthy man who embodies aristocratic values of virtue and loyalty.
---
How Subscriptions Work
Delivery 1 - 10% off

Delivery 2 - 15% off

Delivery 3 onwards - 15% off + double MUSE points

Free delivery on all orders

Cancel at any time for free
How Subscriptions Work
Enjoy double MUSE points for delivery 3 onwards

Free delivery on all orders

Cancel at any time for free
Free Standard Delivery on all orders above 299 Q.R
---
Description
ABOUT THE FRAGRANCE:
A stunning
masculine
, modern twist on a classic fougère.
It combines Brandy, Shaving Soap, and Tonka Bean to offer a unique sensation of feeling as if you are standing with the lord and lady in the middle of the palace.
It is suitable to wear in the day or at night with an intense
perfume
to maximize the experience.
FRAGRANCE FAMILY:
Woody, Amber
KEYNOTES:
Rum, Soap, Amber, Ambrox, Cedar, Musk, Sandalwood, Tonka
ABOUT THE BOTTLE:
Penhaligon
's astonishing bottle comes with a golden deer-headed cap.
How to use
Spray the
fragrance
on the pulse points i.e. your neck and wrists, they emanate heat that helps the fragrance project from your skin for a longer-lasting, stronger scent.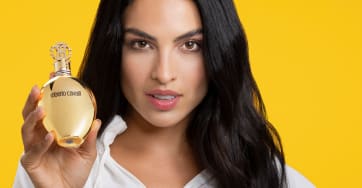 Welcome to Faces
Get
10% off
your first order
Subscribe and stay up to date with new arrivals, product launches and special promotions.