Giorgio Armani
Acqua Di Gio Profumo Eau de Parfum
Intense & adventurous fragrance for men.
---
How Subscriptions Work
Delivery 1 - 10% off

Delivery 2 - 15% off

Delivery 3 onwards - 15% off + double MUSE points

Free delivery on all orders

Cancel at any time for free
How Subscriptions Work
Enjoy double MUSE points for delivery 3 onwards

Free delivery on all orders

Cancel at any time for free
Free Standard Delivery on all orders above 299 Q.R
---
Description
ABOUT THE FRAGRANCE:
A sophisticated and intensely
masculine
by
Giorgio Armani
, an ode to freshness as sea meets rock. It combines mineral marine notes with the intensity of frankincense and the seductiveness of patchouli.
Elegant and impassioned, Profumo awakens the senses as it reflects desire.
Citrus Bergamia, Hesperidium fruits, Marine, Exotic spices, Geranium, Rosemary, Sage, Frankincense, Patchouli
It opens with fresh aquatic accord and bergamot. Its heart captures aromatic tones of geranium, sage and rosemary, laid on the base of patchouli and incense.
ABOUT THE BOTTLE:
With its simple lines and minimalist purity, the bottle of Acqua Di Gio Profumo recalls a black stone, polished by the waves of an eternal sea.
How to use
Spray the
fragrance
on the pulse points i.e. your neck and wrists, they emanate heat that helps the fragrance project from your skin for a longer-lasting, stronger scent.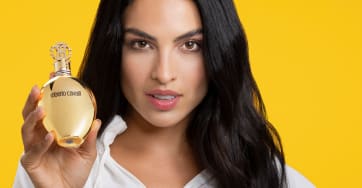 Welcome to Faces
Get
10% off
your first order
Subscribe and stay up to date with new arrivals, product launches and special promotions.