Skincare Ingredients
Looking for a radiant glow with less effort? Resolve your skin concerns from dark circles, dull skin, aging signs, and more with specific skincare ingredients. Discover the different main supercharged ingredients in products like Retinol, Vitamin C, Collagen, etc and how each can help plump, firm, clear your skin for a youthful, flawless look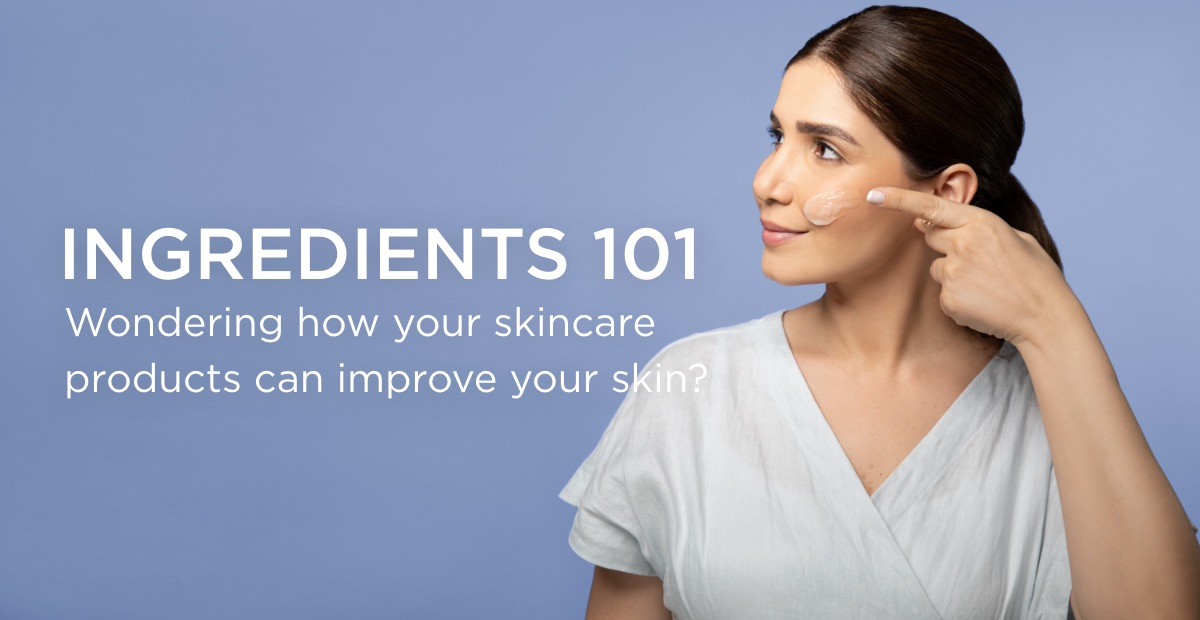 HYALURONIC ACID
Hyaluronic Acid is beneficial for all skin types, especially sensitive skin. Apply it to your entire face in the morning and the evening, always after cleansing, exfoliating, or applying serums. It could also be applied liberally to soothe irritation.
RETINOL
If your skin is fair and sensitive, you should be extra cautious when using Retinol to avoid irritation. Best used in the evening before washing your face, start with a small amount and then build it up to a rich pea-sized amount within two weeks
VITAMIN C
If you're new to using Vitamin C, begin with a small dosage and then build it up in your skincare routine. Apply a thin layer after cleansing and toning. If applied in the morning, make sure you follow with SPF to avoid pigmentationAlthough this ingredient is safe for most skin types, it can cause minor irritation to people with sensitive skin
NIACINAMIDE
This ingredient is best for acne prone skin. Niacinamide can be used in the morning and evening, It is best applied after toning and before moisturizing. Avoid mixing with Vitamin C as it can minimize its effects
COLLAGEN
Collagen is used on all skin types. This can be applied in the morning and evening, gently apply on moist skin. For maximum results, use the product alone without a moisturizer, as it will dilute the product.
CERAMIDE
Works best with dry and irritated skin. Ceramide is works wonders when applied immediately following a shower to lock-in extra moisture
SALICYLIC ACID
This ingredient is used ideal for acne-prone skin. Use Salicylic Acid at night only. Apply a thin layer to your entire face avoiding eyes and lips. Use cautiously to avoid irritation
GLYCOLIC ACID
Glycolic acid helps peel the skin and reduce fine lines if used consistently. Apply Glycolic acid products at night only. Use a pea-sized amount or less for your entire face. Excessive can cause irritation